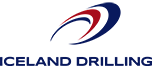 Human Resources – Personal Service
IDC´s success continues to depend on our people. Our performance must match our promises – first time and every time – which requires absolute dedication to understanding and fulfilling our customers´ needs with the appropriate mix of expertise, price, service and personal care.
We strive to employ and maintain a workforce with both professional expertise and personal communications skills. And because our staff are hand picked and highly qualified you can have complete confidence in the quality of every stage of our services to you – from the first computer drawing to the final handshake at delivery.
Development of Skills and Potential
Having positioned itself as a high-performance company, IDC is constantly adjusting its organization to changing emphases in operations which require considerable specialization. Therefore, the company sees fit to reqruit only highly competent individuals who are willing to undergo comperhensive developement of their skills and capabilities.
In order to provide only the best services, IDC seeks to both keep its employees informed and make increased demands concerning their education and expertise. We believe that a well-trained workforce will always excel in any comparison. For the same reason every employee is expected to participate in the continuous quality improvement of each operation.
Safety and Health
It is the policy of IDC to provide wholesome and safe working places for our employees. Having accepted this responsibility, we feel that each employee in turn must accept the obligation to work safely. This emphasis on responsibility means working intelligently, with common sense and with forethought.
Confidential Information
Every IDC employee is bound to confidentiality regarding all business and technical interests of our clients.